Real Estate Law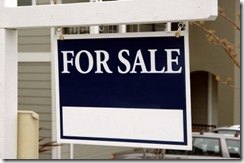 It is imperative that you have the right legal advice in any real estate matter.
Real Estate Acquisition & Litigation
Are you purchasing or selling real estate? Then, have our firm represent you. Every real estate transaction should have a lawyer either draft or approve the documentation. Real estate brokers earn commissions when they find a buyer or seller and close a transaction. Real estate lawyers, on the other hand, are paid for representing the interests of a buyer or seller in the transaction; and should first be retained when the party is negotiating the transaction, and before a purchase or sale agreement is signed. If the agreement is signed, then the lawyer can make certain the necessary conditions for closing occur, and assist in effectuating a smooth transaction.
Commercial Real Estate
Commercial real estate has many complications including what deed should be used, what entity should be used to acquire it, and the effect on the transaction upon future real estate taxes. Let us help you sort through issues related to the development and management of your properties. Whether you are an owner, lessor, or lessee, we can help you deal with the complicated issues.
Mortgages
Borrowing and lending require clear documentation to ensure that every party's obligations are well defined. Lenders create documents that are decidedly in their favor. Let us create and/or review your documents so that you can confidently proceed with a real estate transaction.