Michigan Lawyer
Richard S. Harris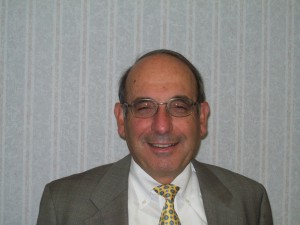 Firm Overview
Richard S. Harris, P.C. is a legal professional corporation established by attorney Richard S. Harris, a native of Flint, who has been a member of the Michigan bar for over 40 years. He has an "AV" rating, the highest rating given by Martindale-Hubbell, the most authoritative directory of lawyers. He possesses a Master of Laws in Taxation degree from the New York University School of Law.

The P.C. is affiliated with the law firm of Simen, Figura & Parker, PLC. It engages in a business, tax, and estate planning practice in that it represents many business people and non-business individuals in their legal matters, including:
Planning estates, including the preparation of wills, trusts, powers of attorney, and patient directives;
The formation and operation of corporations, partnerships, and LLCs;
Handling controversies with the Internal Revenue Service, Michigan Department of Treasury, and other governmental agencies;
Buying and selling real estate and businesses;
Advising medical professionals and health care organizations;
Administering estates and trusts and undertaking probate where necessary;
Advising with respect to pension/profit-sharing and IRA matters, including implementation and amendment of plans.
The P.C. prides itself in responding quickly and thoroughly to the problems of its clients, and in charging a fair price for its work.
Areas of Practice